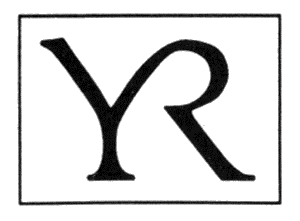 Yale Robbins, Inc
Advertising Sales Rep / Account Executive
Position Description:
Yale Robbins Publications produces B2B tradeshows, publications and websites in New York, New Jersey, Chicago,Boston, Florida and Las Vegas and is looking for Sales Representatives in each of these markets. We are growing which means we need smart, motivated individuals to join our sales team.
We are seeking dynamic, creative and passionate candidates with proven sales skills who know how to sell in the B2B realm and have a minimum of 3 years sales experience. While experience in adv sales and trade shows and the web is a plus we will train qualified, motivated candidates.
Compensation is commensurate with your experience, we pay a base salary + commissions. Successful candidates can expect to earn 100K+.
Your responsibilities will include understanding our customer's objectives, building strong relationships with advertising solutions to generate new business and expand existing business. Travel once a month within your region will be required.
Qualifications
:
Proven successful sales experience

Creative problem solver

Self starter with 100% acceptance of responsibility for results

Intensely goal-oriented

Impeccably honest

Organized

3 years minimum successful sales experience

Experienced in B2B, print, web and trade show sales a plus but not a requirement
About Us:
For more than three decades, Yale Robbins Publications has been the premier real estate publisher in print and on the web based in New York City. We publish The Cooperator (NY), The New Jersey Cooperator, The Chicagoland Cooperator, New England Condominium magazine the South Florida Cooperator and the Tampabay Cooperator, Websites and four-color monthly print publications that address issues of importance to board members and managers in the cooperative, condominium and HOA communities.
We also host annual B2B trade shows in each of these markets. Trusted by thousands, our trade shows have quickly become the leading event for board members, trustees and property managers to meet building service companies, attend educational seminars and get their questions answered. The quintessial market place where buildings meet services.
In addition our popular magazine, Office Buildings, is al pictorial directory for commercial properties. Regional issues are published in New York City (4 editions), Westchester/Connecticut. Each of these annual publications offer information on hundreds of buildings including a photograph, building data, local broker directories, area maps, and editorial content including major deals, new development and more. Each publication reaches brokers, owners, property managers, tenants, Fortune 500 Corporate Real Estate Directors and tenants. Circulation ranges from 6,000-14,500 depending on market.